Join The Fun at World's Fair Park
Dogs and dog lovers alike in Knoxville eagerly await the 11th annual Mardi Growl Pet Parade and Party to benefit Young Williams Animal Center. Thousands of spectators will gather in World's Fair Park March 5th, 2022 from 11 am to 3 pm. The event will begin at 11 am on Willow Ave in the Old City with a pet friendly parade and costume contest! Costumes in previous years have been really unique and impressive so get ahead of the game and plan now for you chance to win some awesome prizes!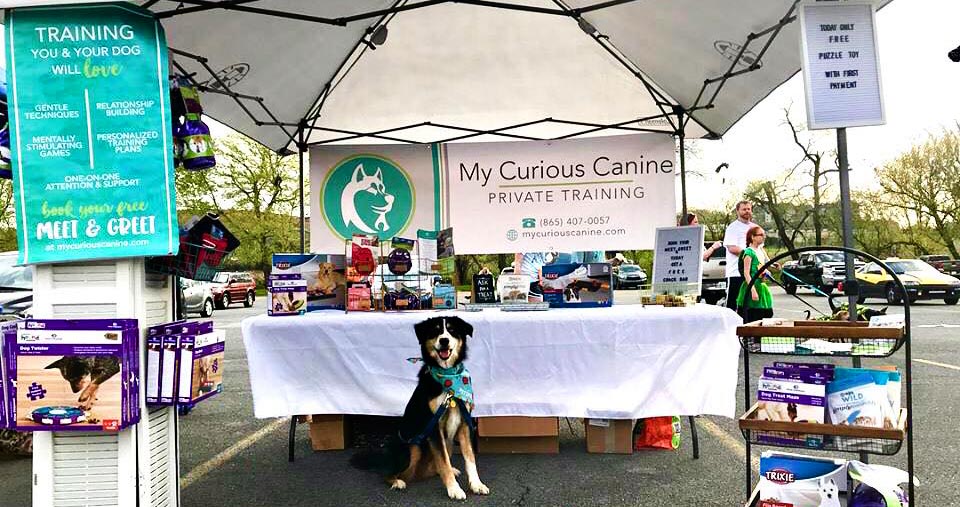 At the Mardi Growl Pet Party in World's Fair Park, you will find over 60 vendors, food trucks, face painting, live music, and more! Make sure to stop by and see My Curious Canine and The Bark. We will be raffling off a free day pass to our new Indoor dog park and beer garden, The Bark.
Meet The Trainers
Events in Knoxville, like Mardi Growl, are a great time to get to know our wonderful dog training and indoor dog park staff. We are happy to discuss any of our services with you and answer any questions you may have. With all sorts of fun activities, good shopping, delicious food, and live entertainment, Mardi Growl is sure to please the dogs and their owners! Check out my safety tips below to ensure you have a fun and safe Mardi Growl.
Stay Safe!
When participating in any event with your pets...
Vaccinations should be current.
Make sure your pets are comfortable around large groups of people, dogs, crazy costumes and loud noises.
Bring water and waste bags.
Prepare for your pets' comfort (excessive heat or cold temps for example).
Limit participation of pets that are very shy or get stressed easily.
Make certain to have full control of the leash and your dog.
Use of retractable leashes should be avoided as they can break easily or cause injuries to others.
If you don't feel like your dog is ready for all the excitement at Mardi Growl, leave them at home where they can be comfortable and come see me about a personalized dog training plan or book a FREE Meet and Greet Today to make sure your dog doesn't miss out next year!