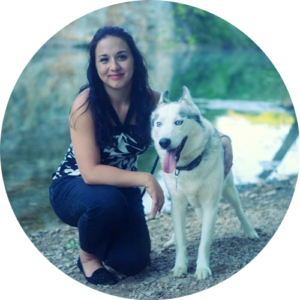 Hanna Boyer
Owner & Dog Trainer
"Every interaction with your dog sends a message. I want to teach you how to send the right message without using pain or intimidation."
Hanna is an animal lover with a lifelong passion and dedication to understanding the minds of canines. Born and raised in Dandridge, Tennessee, she has always had a love for animals and a passion for advocating for dogs. She did many hours of volunteer work at animal shelters and dog rescues in high school and continued while attending the University of Tennessee, Knoxville. After getting married, she relocated to Camp Lejeune where her husband was stationed during his time in the Marine Corps. She befriended a local PTSD service dog trainer and found herself spending all of her free time helping care for and train dogs. It was then that her love for dogs grew into a passion for understanding the canine mind.
After her husband finished his contract with the Corps, she decided it was time to live her dream and start a dog training business in her favorite city: Knoxville, Tennessee. She started My Curious Canine with the determination to educate, inform, and help the community to understand the dog mind better, in hopes that one day all dogs will live a balanced, happy life.
---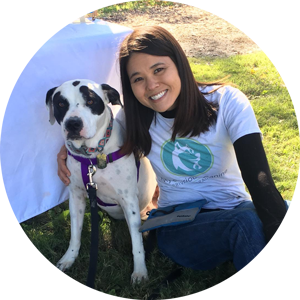 Allison Poulin
Dog Trainer / Dog Walker / Pet Sitter
Allison is originally from Washington state, but being born into a military family she has grown up traveling the United States, Europe, and finally settling down in Florida where she spent time volunteering in animal shelters and leading 4-H clubs. Through all of her travels Allison has carried along with her the love to rescue animals in need. She believes in nurturing the hurt and injured and having an especially soft spot for strays.
After high school Allison went to pharmacology school and became a Registered Pharmacy Technician, but feeling the rushed life of that field pushed her to move to Knoxville and pursue a dream of working with dogs that just need that extra gentle nurturing. Allison is a skilled craftswoman, loving mother, and determined go getter! She knows what it is like to try to balance a home, multiple jobs, children, and still make time to recuperate herself. She's just waiting to share her knowledge and love with you!
---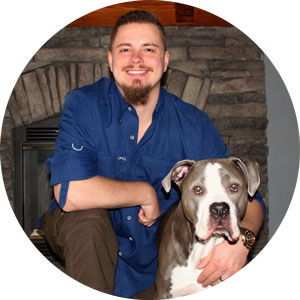 Benjamin Graf
Dog Trainer
Benjamin was born and raised in Tupelo, Mississippi. During high school he began training at home with his dog, Demon. Benjamin learned how important the training was for not only Demon, but also for himself. This helped him discover his love of training and planted a seed for his future. In 2013, Benjamin joined the Marine Corps and spent the next 4 years in places like Japan, Korea, and finally Pensacola, Florida where he met his wife.
After finishing his contract with the Marine Corps, he moved to Grainger County with his wife. Currently, he attends the University of Tennessee while pursuing an Animal Science degree. In 2018, his wife gave birth to their first child. Big changes were in store for them and their 2 dogs, Louie and Athena. Benjamin understands the stress of life and how to create a good balance. He is dedicated to making things work for you and your family in a manageable way.