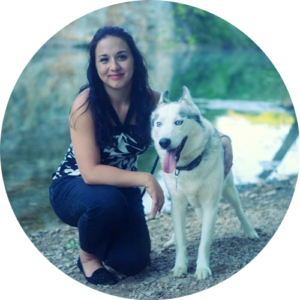 Hanna Boyer
Owner & Dog Trainer
"Every interaction with your dog sends a message. I want to teach you how to send the right message without using pain or intimidation."
Hanna is an animal lover with a lifelong passion and dedication to understanding the minds of canines. Born and raised in Dandridge, Tennessee, she has always had a love for animals and a passion for advocating for dogs. She did many hours of volunteer work at animal shelters and dog rescues in high school and continued while attending the University of Tennessee, Knoxville. After getting married, she relocated to Camp Lejeune where her husband was stationed during his time in the Marine Corps. She befriended a local PTSD service dog trainer and found herself spending all of her free time helping care for and train dogs. It was then that her love for dogs grew into a passion for understanding the canine mind.
After her husband finished his contract with the Corps, she decided it was time to live her dream and start a dog training business in her favorite city: Knoxville, Tennessee. She started My Curious Canine with the determination to educate, inform, and help the community to understand the dog mind better, in hopes that one day all dogs will live a balanced, happy life.
---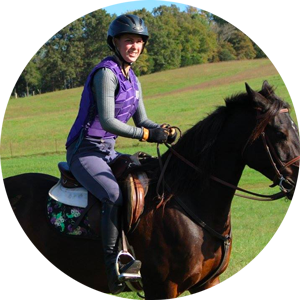 Shaelyn Baggett
Dog Trainer
"I am dedicated to creating positive leaders with confident animals, and I'm always pursuing more knowledge in order to be the best teacher I can be."
Shaelyn is an animal enthusiast who was born in sunny Sarasota, Florida and raised in the heart of the Great Smoky Mountains: Sevierville, Tennessee. Shaelyn comes from a long line of animal lovers and she was no exception! Her childhood was filled with a variety of pets, and she is currently the proud owner of 3 dogs, 7 kitties, and 4 horses. Shaelyn grew up training and showing horses in a variety of disciplines using classical positive training methods and has been very successful competitively.
After a year at Walters State Community College as an agricultural business major learning the ins and outs of farming, she realized that she wanted to pursue a career as a horse trainer. Working with horses gave her a clear insight on the unspoken language that all animals use to communicate: body language. Horses helped her to develop training methods involving patience, kindness, and psychology above all else. This approach transitioned easily to canine behavior, and her experience with giving riding lessons strengthened her ability to teach others how to effectively communicate with their animals. Shaelyn is also broadening her knowledge and abilities by participating in the Midwest Natural Healing Through Animals program, where she is becoming certified for both equine and canine massage.